2023 - Director, Writer, Cinematographer, Editor, Co-Producer
40'
An essay film currently in post-production
This project is supported by Goethe institut's Weaving Ties support fund
and AFAC's Visual Arts grant.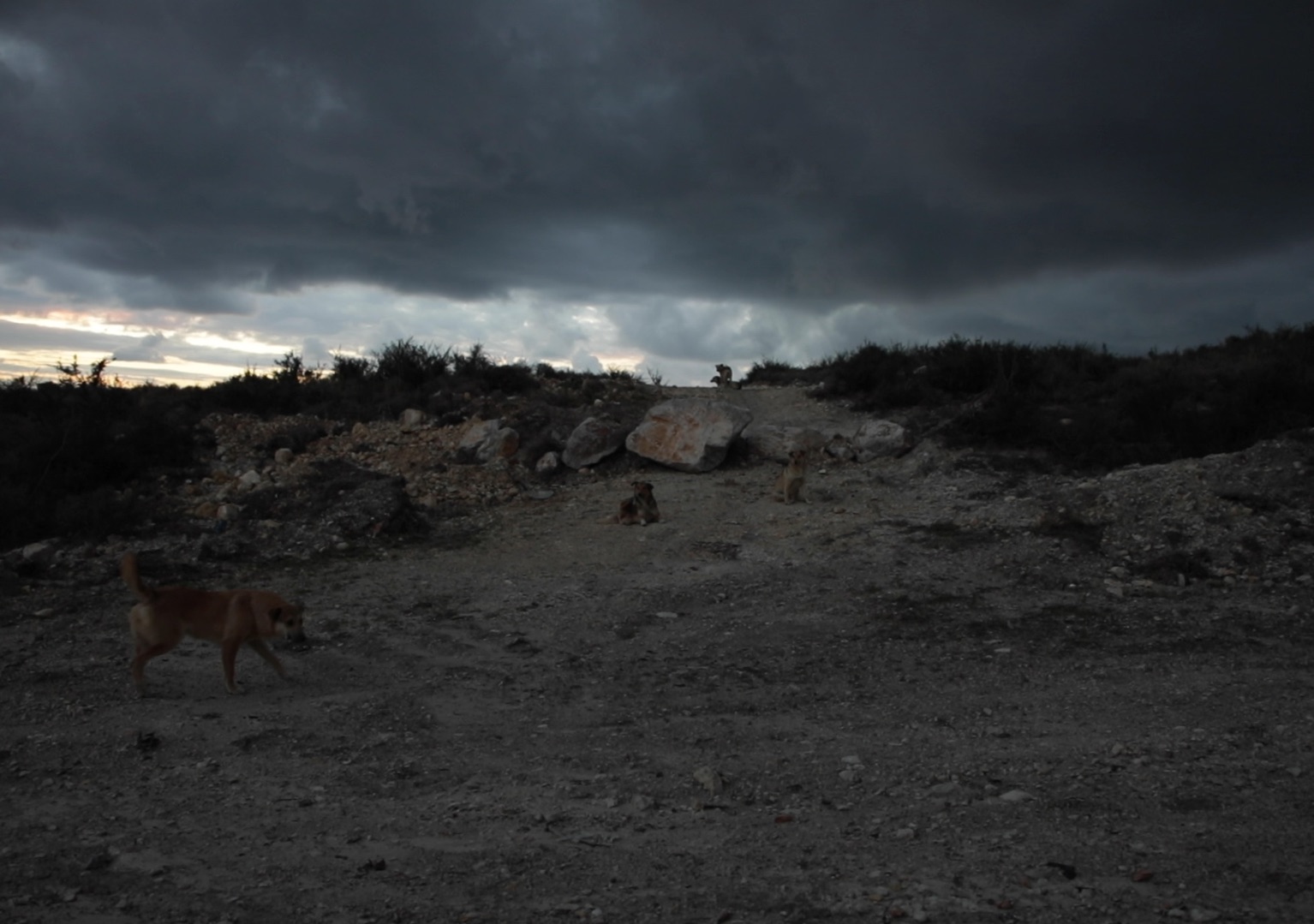 Scorched Earth Policies is a semi-fictional essay film, narrated from the perspective of an alien agent sent to earth
to investigate the aftermath of a complex murder event.
Based on a true story: A married couple accept the proposal of a nearby greengrocer to let him have sex with the wife,
in order to clear their debt. The husband convinces him to do it somewhere remote, in the mountains, where they had premeditated killing and burying him. The alien agent conducts a portrait of the Lebanese Northside coastline façade -
where the couple live - and constructs a map of knowledge concerning potential causes of such acts of violence.
Tasked with documenting the area for proof of accountability - regarding both proposal and murder - the agent reaches
a correlation between seemingly unrelated encounters. Set out to find evidence, instead finds a landscape rife with slow violence, ecological torment and industrial infestation. Rather than unearthing a source, the agent realizes there are no causes and consequences in this landscape, but an emancipated, self secluded and marginalized habitat, a collision of sentients and industry, present yet invisible, overshadowed by the visible collapse of the superstructures beyond
the outskirts of this Northside stretch.




The alien agent, as she garners material for her conclusive statement, ventures beyond the stretch in search
of evidence. Confined in a parity that preoccupies nature in both areas: the coast, and the mountains where the
murder took place. Unfamiliar to these places, the agent witnesses what might otherwise be unnoticeable: leakage,
rabid dogs, strange sounds, surveillance systems, apparitions and strange deformities in the landscape. A collection of phenomena that reflect a politics of invisibility, a transparent curtain that polarizes passer-by from inhabitant and
maintains an impossibility of access. In fact, this imperceptible dynamic - itself a byproduct of urban development -
is embedded in the making process of this film, as most facilities do not allow any crossing from the façade to
the interior, categorically so when it is for image making purposes. Consequently, the frames are coerced into a
construction of a parallel reality(ies) through myth making, befitting the private owner's despotism.

Part of a larger investigative framework, this agent is one of many, deployed to scrutinize small and
large-scale violence, as testimony to society's demise, for further acknowledgement of a need for extraterrestrial colonization, now that earthly colonizers are themselves in distress. She redundantly reports back to the Intergalactic Federation that deployed her.


visual abstract (2018)

"i can i i everything else" - title borrowed from Facebook's 2017 bots conversation at their AI research lab -
is a visual abstract produced while in research and development for "Scorched Earth Policies".
The video loosely describes the murder event, the area where it potentially manifested and
the environment surrounding the habitat.
Later on, parts from this video were used in the full film.